60 Sales in 3 Days on a NEW Canva Workshop Funnel
Canva has been a go-to tool for entrepreneurs for designing their social media graphics. 
If there was ONE SaaS tool I'd happily pay for, it's Canva. Not because I need the premium features, but 'cause they deserve to get paid lol.
I've been a Canva user for 5 years now and it has made my life a lot easier. Anyway, keeping my Canva love story aside, I decided to work on this Canva project where I had to build a workshop funnel + run Ads to it.
Here's what we did in a period of 10 days: 
Set up his systems & automations.
Set up his Ads (Facebook)
Built him a Sales Machine that makes $4 on every $1 spend.
So my client was a Canva coach who teaches how to Design Canva Carousels (those swipeable posts you see on IG) and monetize an IG brand. 
He was struggling to get new registrations for his workshop. The reason? – He didn't have a high converting landing page that says exactly what people would get from his 2-day workshop. He was trying to sell directly from his Instagram Stories.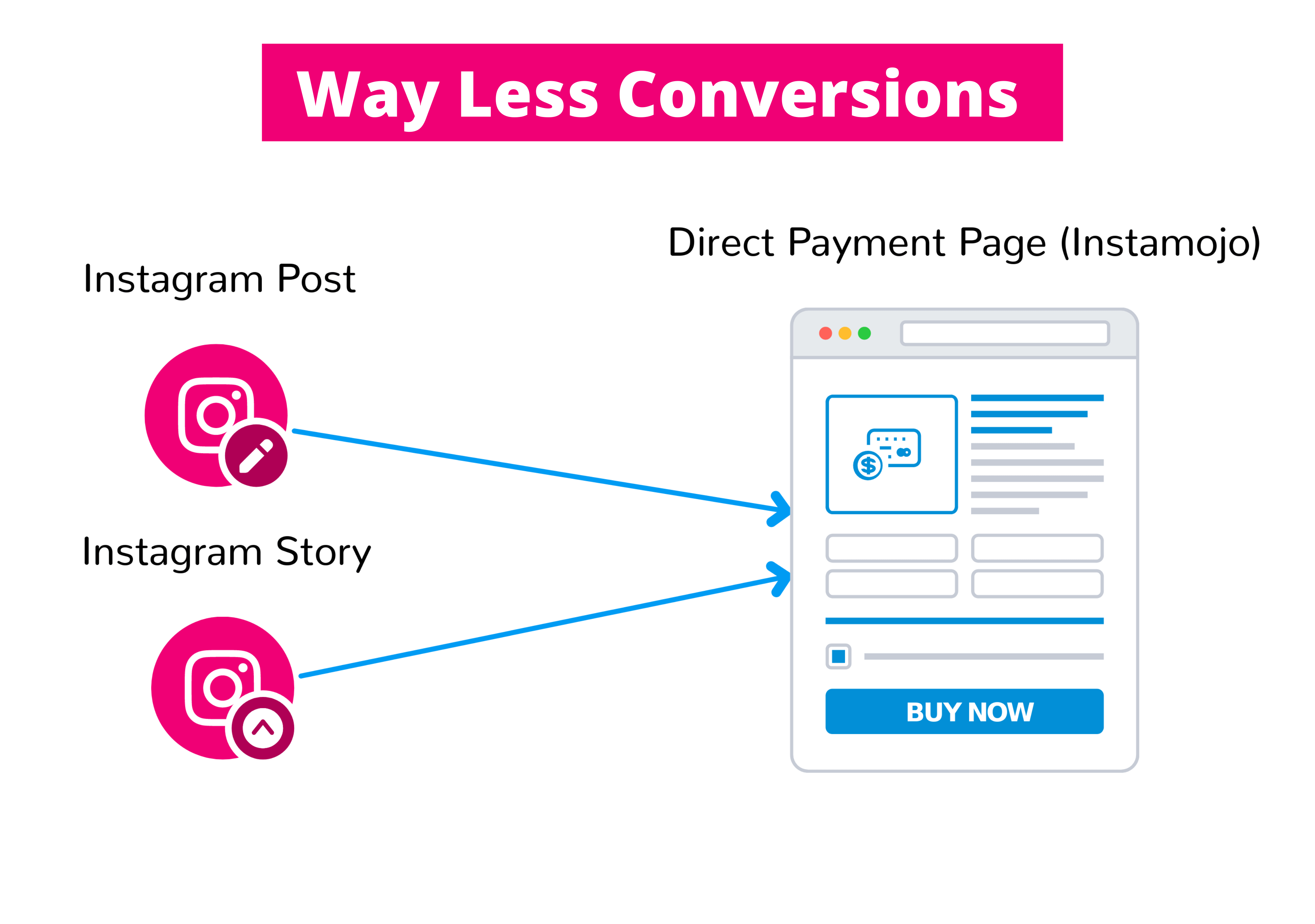 The conversion rate was extremely low considering the size of my client's Instagram account and the story views. 
His workshop was priced at $7 (₹499) and it was for an upsell – a coaching program. 
So I took the necessary details from him… 
… like, the common objections his target audience had, things that the workshop entailed, and finally started building the funnel.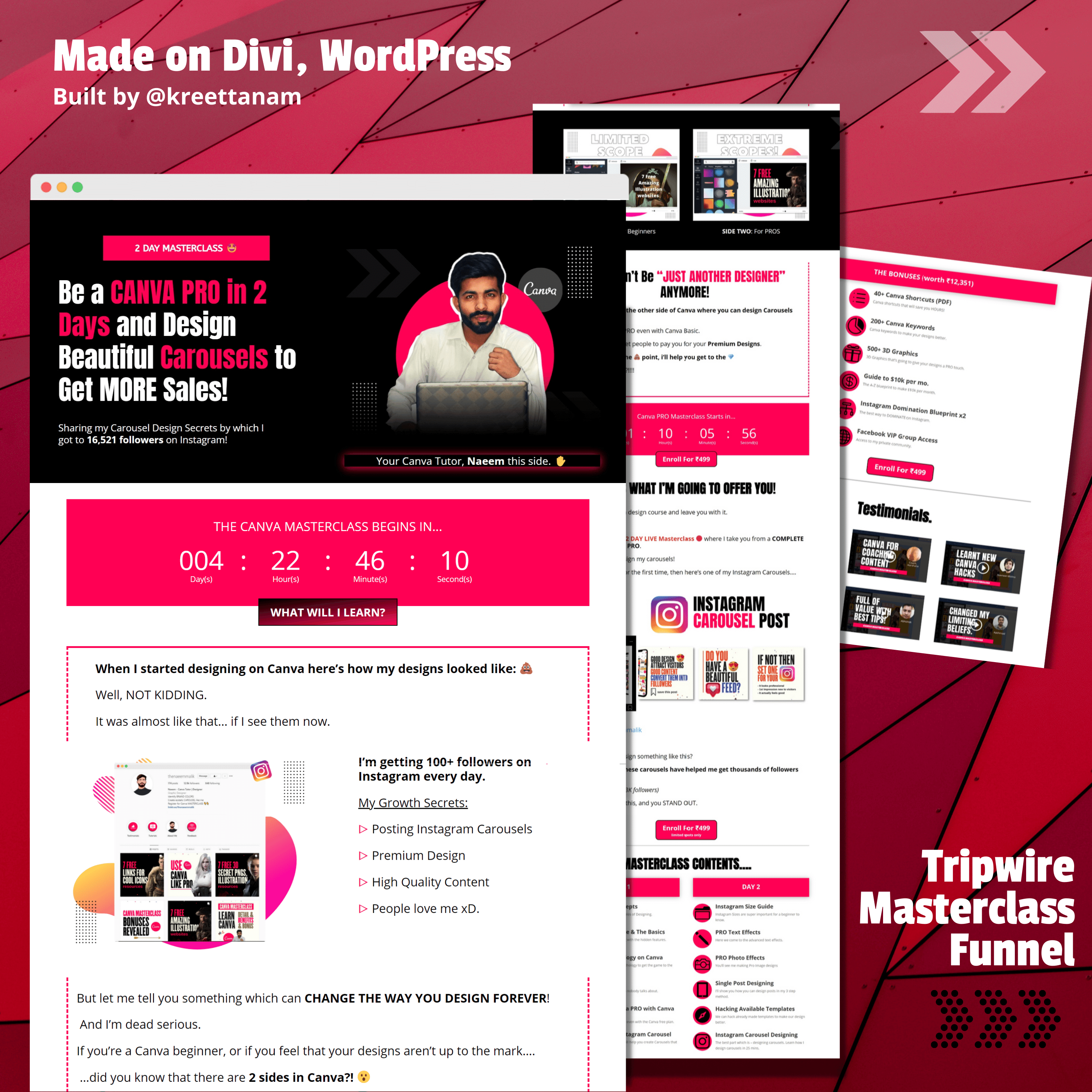 After I delivered him the funnel, he added the link in his IG bio and started bringing traffic to it (by announcing on his stories)!
It performed extremely well.
People who were interested to enroll earlier but were not sure started swiping their credit cards. 
Sales started coming in! 
In a nutshell, the landing page performed extremely well. 
So it was time to get some more sales. 
We started running Facebook Ads & pulled in traffic to the landing page. 
We were short in time. We only had 5 days to get some sales. 
So we tested a couple of ads in the first 2 days and found the winners.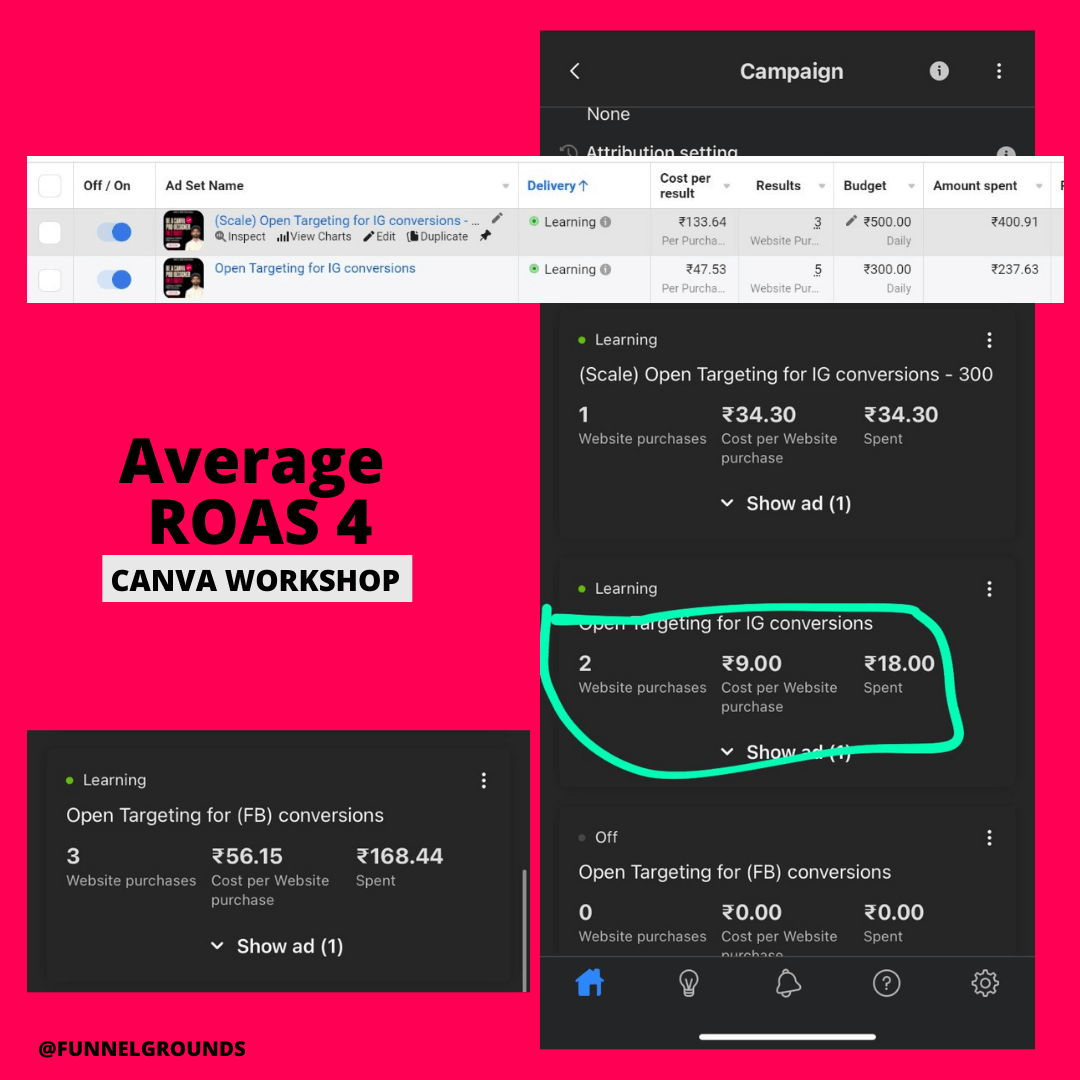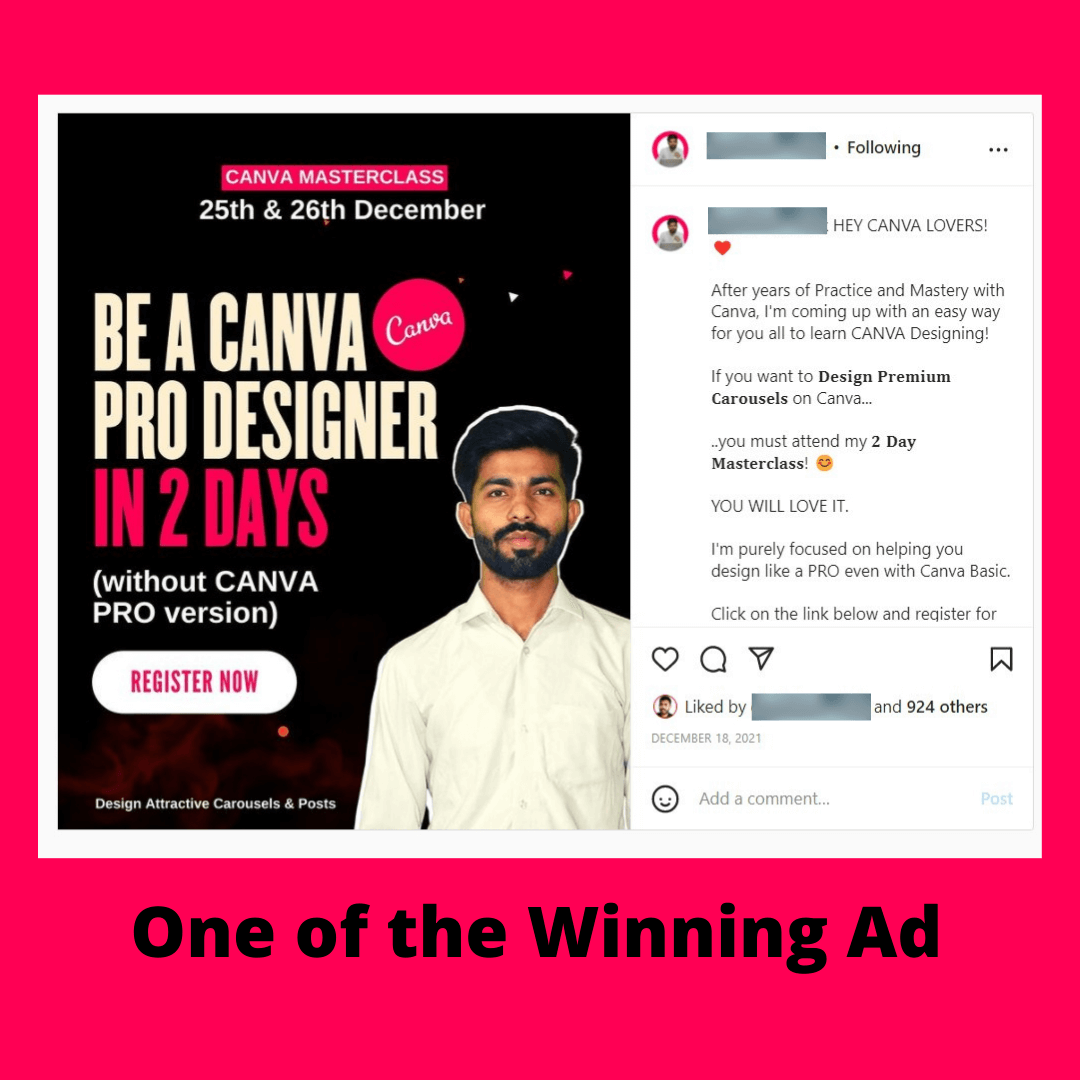 For every $1 we were putting in, we were getting $4 back.
We spend slightly over $100 on Ads and got 60 sales. 
$100 in and $400 out. 
We had a ROAS of 4 in his campaign!
Of course, the real money is made on the backend i.e on the coaching programs and the upsells. But this frontend acquisition funnel has been a success and massively profitable. 
I delivered him the funnel + the ads so that he just needs to switch them on a week before the workshop starts and enjoy the sales coming in. 
This was all achieved in less than 10 days.
Now my client could decide how many students he wants enrolled for his workshop every month.
… because this is a calculated investment
(i.e. for every $100 he'll spend, he gets $400 back)
Now that the entire thing is built, all that needs to be done is,
…. switching on the ads 7-10 days before the workshop and setting how much to spend.   
The sales would follow.   
Need Some Help?
Book a 30-Minute Consultation Call where we'll help you crush it with your funnel. 
Book a Free Call