Scaling an IG Agency to a $120k/ year Business via VSLs
We used a VSL Funnel to pull in $10k a month from our Instagram Agency. Here's how we did it. 
Focused on:
One Problem,
One Offer,
One VSL Funnel,
One Outreach Method.
We invested $0 on paid ads. It was all outreach through Instagram.
With just that we were able to build a $120k/year business with 50% less work – we literally had to spend zero time delivering our clients, because we had an unfair advantage.
A tool that delivers what we promise to our clients.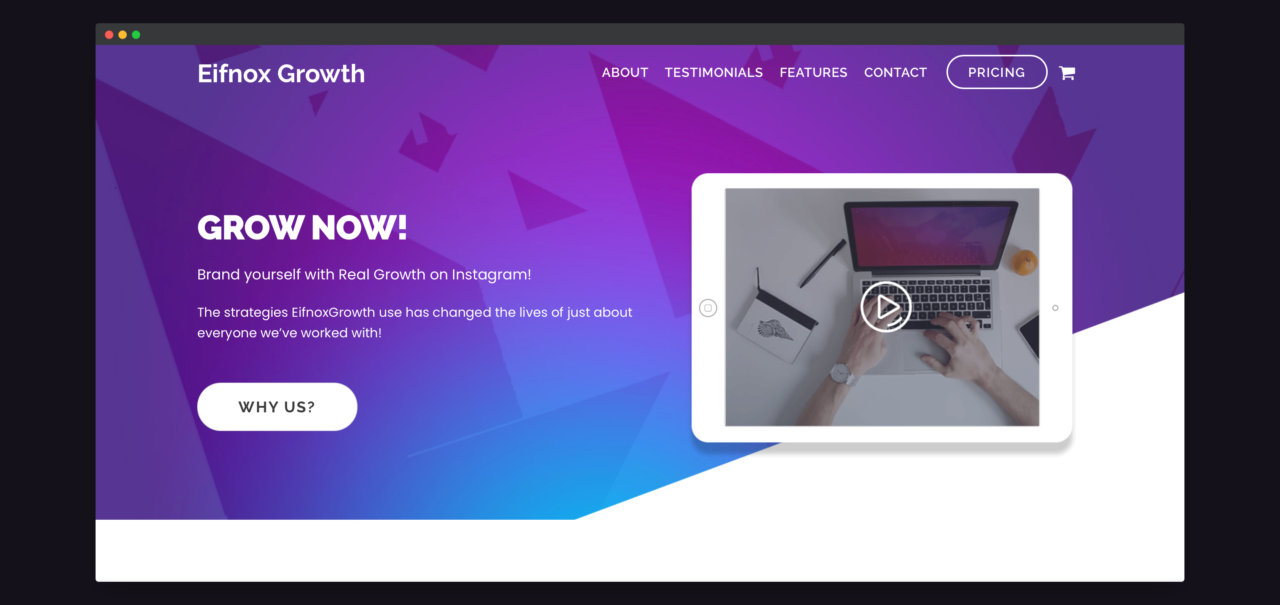 Instagram is widely seen as the platform that is endorsed and held high by the 

creators/influencers from all fields

, be it art, music, sports, personal brands etc.
Most talented creators 

find no time

 

in growing their Instagram accounts and thus there is no connection between their talent and the outer world.
We understood that there was a gap that had to be bridged in this sea of millions of potential clients who had the same exact problem. 
This is where we come in, we took care of everything on the backend, we brought them the eyeballs they needed, the likes they needed, the comments and shares they craved for. 
That's what we focused & worked on, all they had to do was post and we would take care of the rest. Thus giving them the time to focus and perfect their craft.
Let's talk about how we acquired clients, The exact method we used. 
We created a mini training. ≈ 30 minutes long. 
Where we covered: 
How to Grow on Instagram in #2 secret ways. 

Showed them it takes 4-5 hrs of doing repetitive tasks everyday to grow consistently on IG. 

Showed Our Case Studies of Account Growth.

Pitched them to purchase a package right away. 
All these packed into a mini video, We called it "Instagram Growth Master-training".
Here's how the funnel looked like :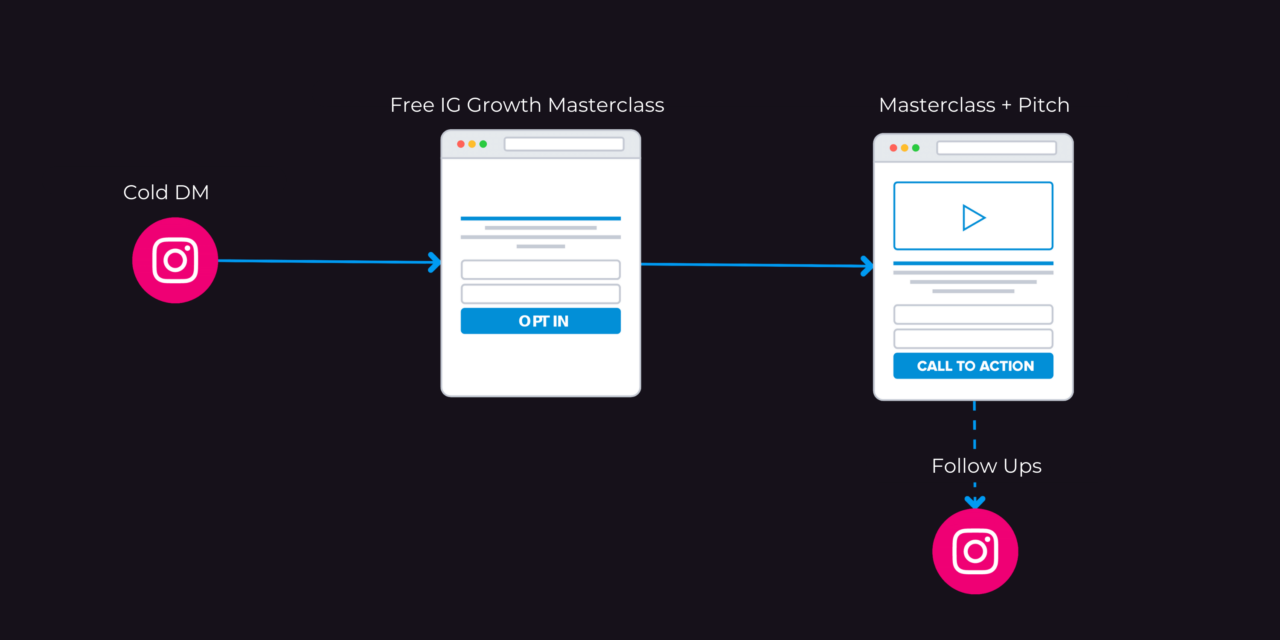 Our only traffic source was cold Instagram DMs.
We messaged influencers and personal brands. Once they reply,
We talk to them about their journey, goals, and future plans.
And soft pitch them to watch our Free masterclass.
When they opts in for the masterclass: 
They get added to our email list. 
They go to the page where they could watch the free masterclass. 
They get a chance to get any of our plans for 50% off (first month).  
That was it. 
That is how we converted them.
A Good VSL Funnel is Magic!
Before the VSL funnel we were closing less than 10% of the audience we were talking with.
Once we deployed the VSL funnel,
we were closing near 60% of the damn calls!
Cold traffic -> Instagram DM -> VSL Funnel -> Sales Call/Direct Purchase  
Absolutely bonkers! That was our unfair advantage!
That's when we actually started loving the game.
We also created a system to get targeted leads without us doing the outreach manually! 
It was a holy grail over all the competitors that threw them way off, and we were one of the first movers.
Let us tell you more about it.
Growth Hacking our Way To Free Traffic & Sales On Autopilot.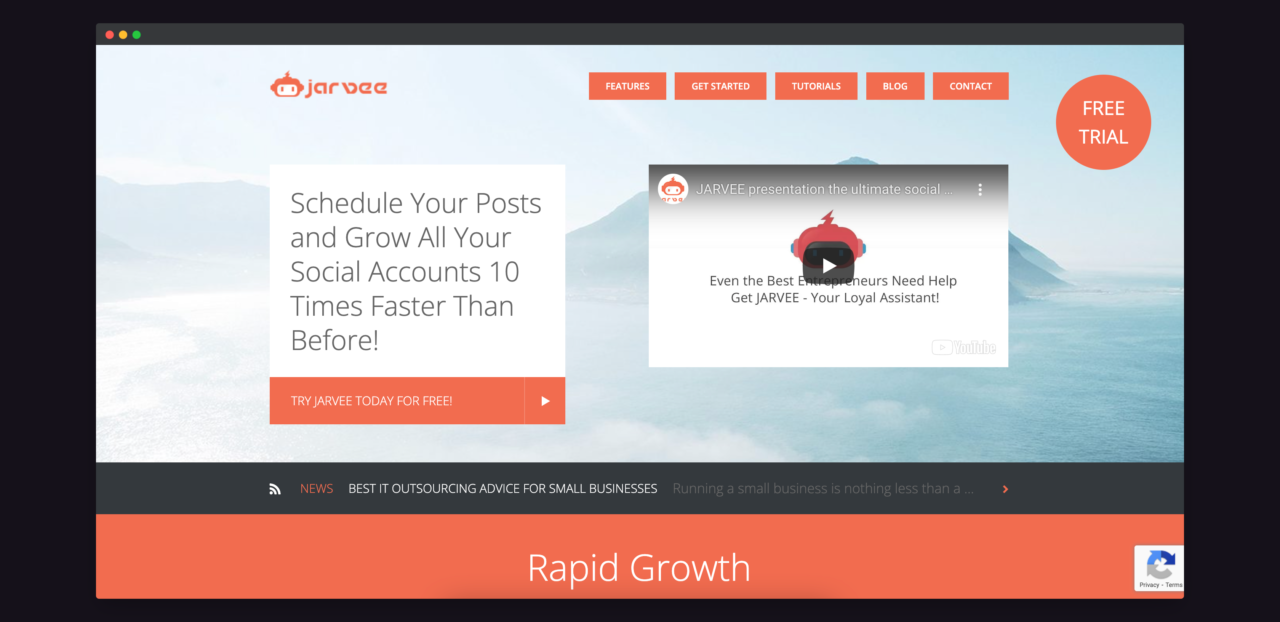 Jarvee, that was our holy grail, we could automate every single thing, from reaching out to messaging, and further to even growing the accounts of the clients through the software, all accounts in a single place, all you had to was pre define what exactly you want Jarvee the bot to do, and it just sits and works perfectly, even when we were asleep.
Jarvee bought us the traffic we needed, once the people received our message, they would get onto our website and there we had our VSL Funnel in place, people would see our pitch and why they needed us more than we needed them and then funnel them towards scheduling a call with us. 
People who left without scheduling a call were  added to an email sequence that lured them and made them understand the importance and eventually book a call with us.
This is exactly what happened!
You see how much of the business was taking place on autopilot?
All we had to do was occasional monitoring and the scheduled calls to close the clients.
Our Growth & Client Acquisition.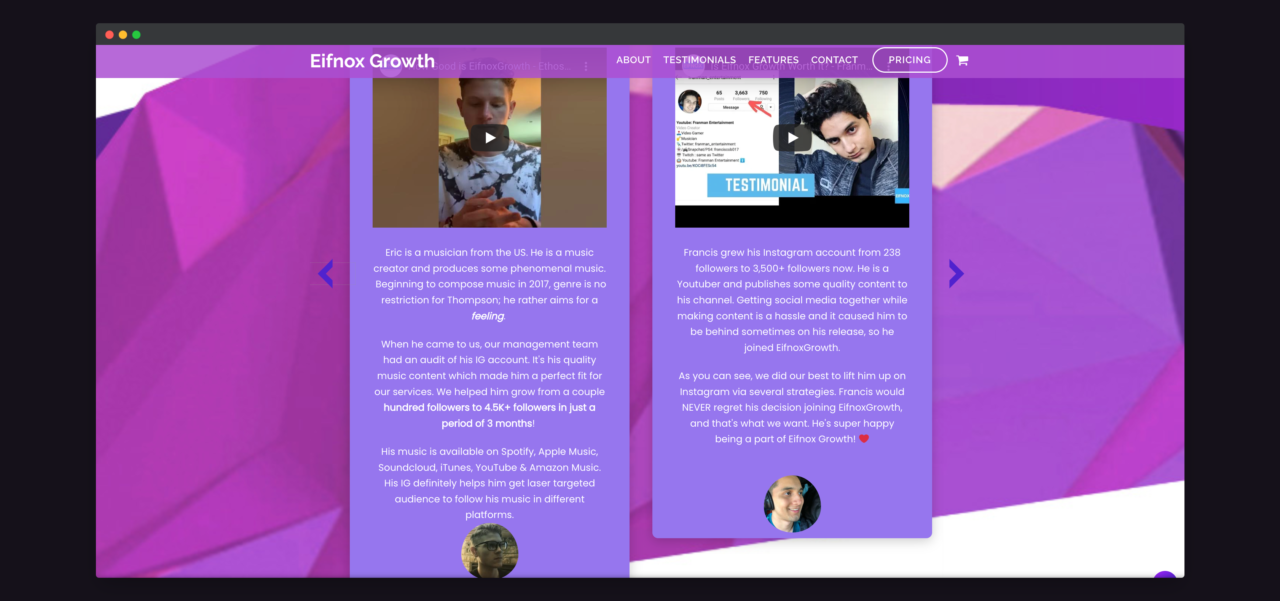 We had retainer clients, That's the best part. 
They pay us month after month, All we have to do is, receive their payment and renew their account on the tool Jarvee. That's it. 
That's like a 99% profit on retainers! 
We were on our way to doing six figures in sales. But then.. 
Um well, 
We believe in transparency and that's why we will be completely blunt, and it's where we had one of our biggest business lessons. 
"Not to put everything in one basket". 
Everything came to an end when one fine morning Instagram made their algorithm stricter – had cracked down on almost all automation tools and bots, and an Industry with a rough estimate of over $180 million had just disappeared overnight. 
But here are the key takeaways you can inherit from this venture.
Final Words : 
In short, what helped us achieve this and scale to this level? It was all up to just 3 things mainly.
The VSL Funnel

 we had in place, a completely optimized sales funnel made for just one thing, converting visitors into clients. We have so many clients that have blown up with just ONE Good VSL. It's literally a cheat code for your business. 
The Strategic Content

, the play of words which is our sales copywriting, left the traffic wondering what they were doing all this while without us. And it just left the audience convinced that they needed our service. (This is what our clients had actually told us)
That's it! 
If you need a VSL, go ahead and book a call with us. We'd be happy to help your brand grow to new heights!
Need Some Help?
Book a 30-Minute Consultation Call where we'll help you crush it with your funnel. 
Book a Free Call