2500+ Leads with 71% Opt-in Rate: IG Growth Course
This client case study is about an Instagram Growth Course priced at $97. This course was initially launched in India and then launched for the international audience. 
We launched it in India for just $37 as an early-bird offer and then we decided to increase it to $97 after the funnel was built. 
Additionally, we helped our client set up an upsell offer for $497 for a 4-weeks group coaching package. And in a period of 4 months, he does over $68k in sales.
We built the complete funnel and handled the Ads. 
Designed the funnel on Divi, WordPress
Used LearnPress as a portal for his course
Used MailChimp as the email provider
Facebook Ads as the primary traffic source
**Although he had also gotten a good portion of sales from his network of Instagram pages as well.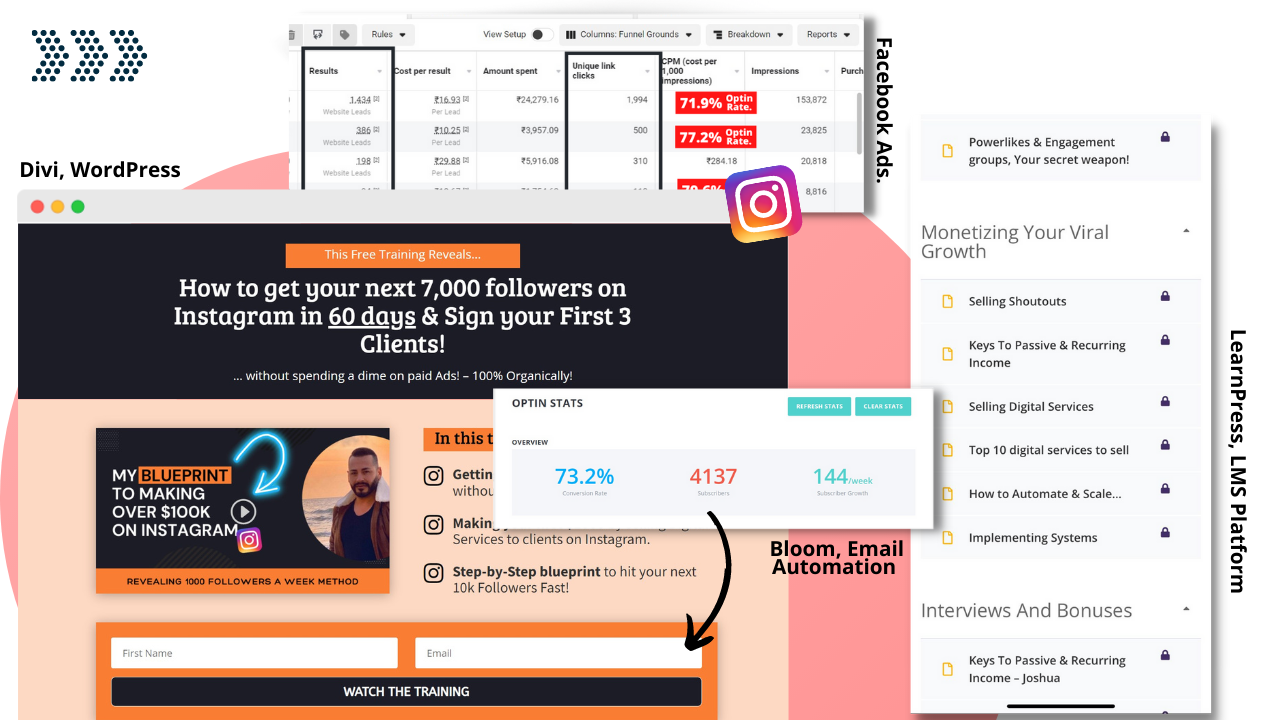 We collected the name & email from our leads 
…. and sent them to the FREE Instagram Growth Training page.
Here's how his funnel looked.
For Advertising,
We used a lookalike of his email list as the primary targeting. 
Here's a snippet of the ads 4 months after the launch. 
We saw an average Opt-in rate of 71%.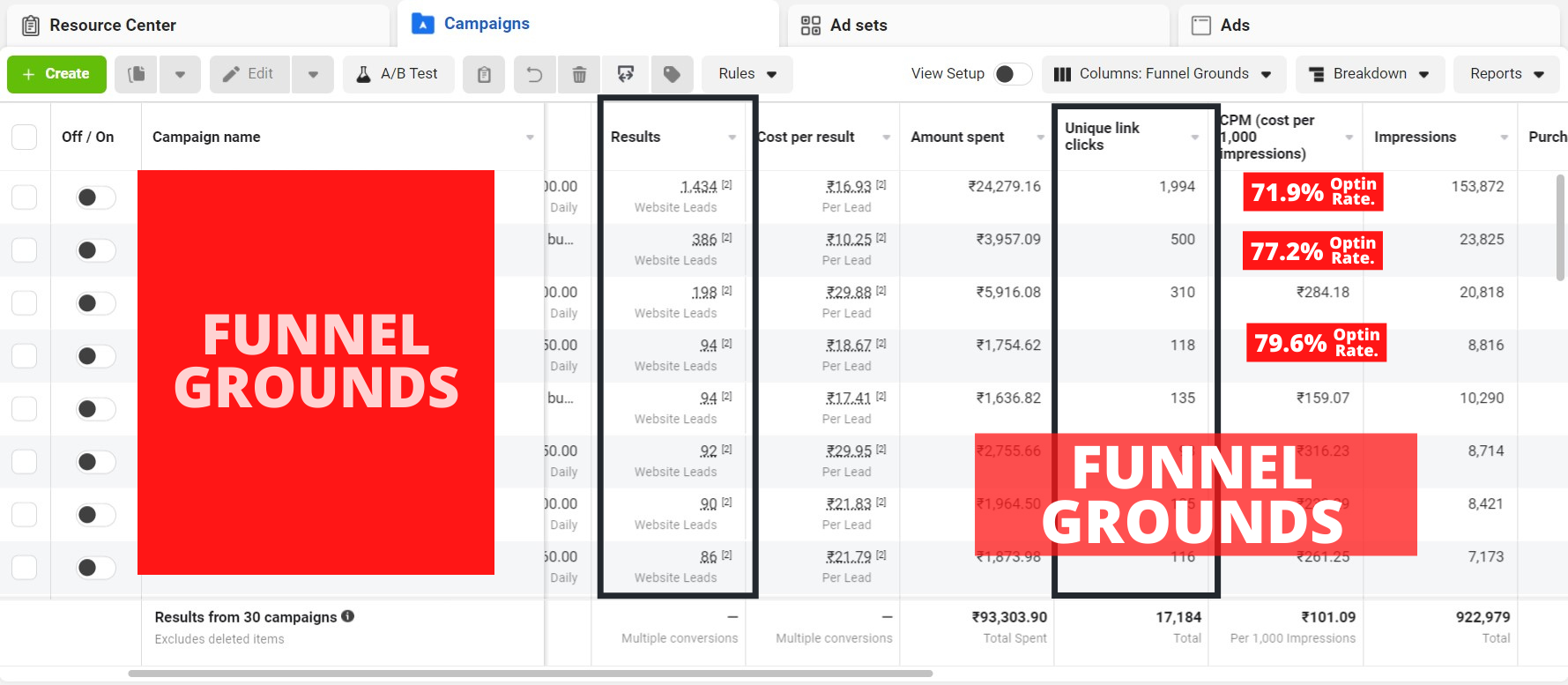 What that means is, out of 100 people coming to the optin page, 71 of them were signing up! 
And we have over 2500 leads who signed up for the free 30 minutes training. 

We had most of the sales coming in on the retargeting ads and also a good portion of sales are made through Instagram DMs as well and the coaching packages are sold via phone calls.
TARGETING
Retargeted the leads who didn't purchase – 30 day period. 

Email List Lookalike as COLD Audience. 

Instagram Engagers as WARM Audience. 

Course Buyers Lookalike as COLD Audience.
How to Increase your Opt-in rates?
Offer
When you have a Great Offer followed by a high converting lead capture page, you'll see crazy opt-in rates! 
Clean Optin
The Opt-in Page includes to-the-point information regarding the FREE training & the bonuses.
Targeting
We targeted influencers/business pages who wanted to grow on IG & also used a lookalike of his email list. The Ads & the headline also played a huge role in the messaging by letting them know what exactly to expect.   
If you have any questions, feel free to ask. Contact me at [email protected]
Would be happy to help! 
Need Some Help?
Book a 30-Minute Consultation Call where we'll help you crush it with your funnel. 
Book a Free Call