Fixing a Trading Course Funnel to Make $4100 in 21 DAYS
Funnel Case Study.
A funnel isn't something which you can build just on Clickfunnels.
Yes, Clickfunnels offer you a variety of options, let alone it's a COMPLETE Funnel Builder tool which any beginner can use.
But my point is, you can build funnels anywhere….
…you just have to have the principles right.
Whatever type of funnel you build there are principles attached to it which makes it WORK like an absolute sales machine!
And this is exactly what I told my client who was burning money on Clickfunnels and was just doing a break-even on her funnel (revenue wise).
 She was selling a Trading Course worth $79 and she was bringing her traffic directly to her landing page. The problem was obvious, she was selling directly to the cold audience. Here's how here funnel looked like: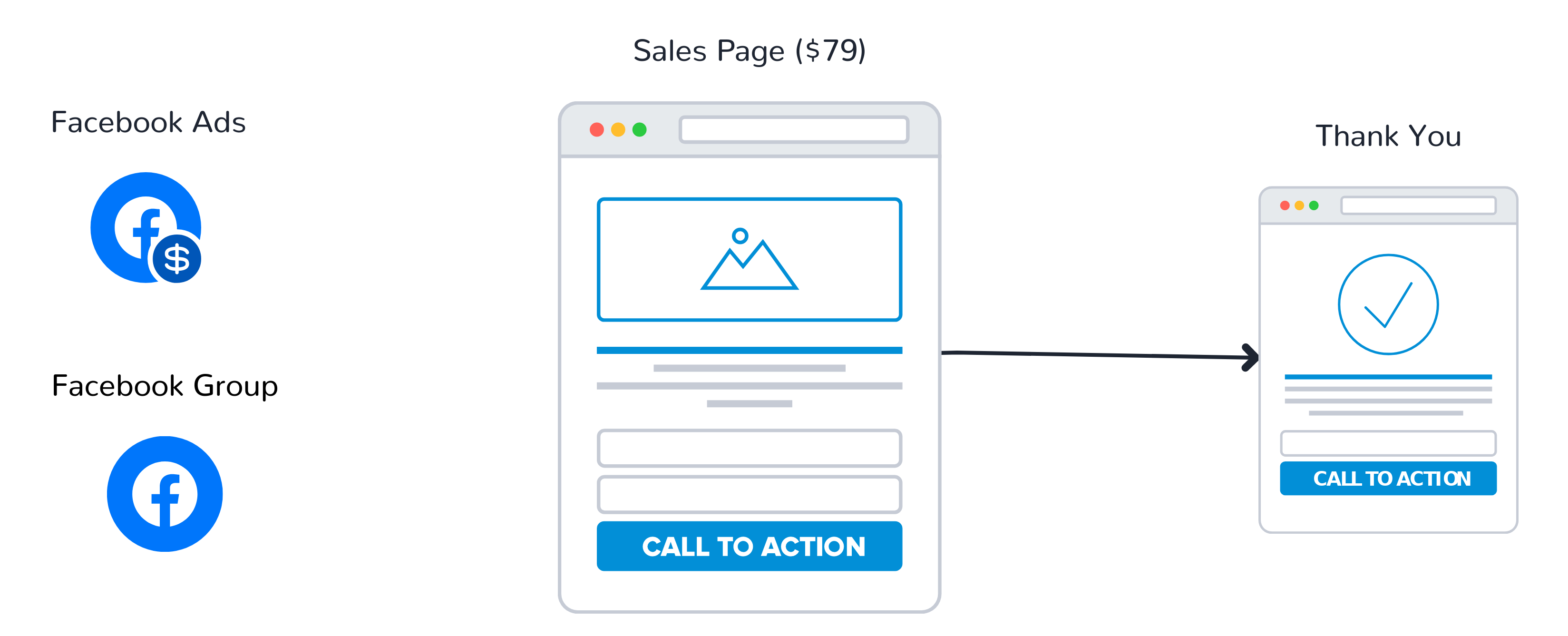 I asked her if she needed some help. She said her conversion rate was very low and her Ad cost was super high. We came on a call, discussed the funnel thoroughly and made a lot of changes in the funnel.
We came up with a FREEBIE for her trading course.
It was a video lesson which she already had inside her course. We made it public and gave a lot of hype about it in the optin page.
…and, by the way, we revamped the funnel on WordPress this time.
A new optin page, a lesson page, and then the sales page.
So no more paying $99 per month and rather the hosting cost was $99 per year on WordPress!
Here's the new funnel we came up with: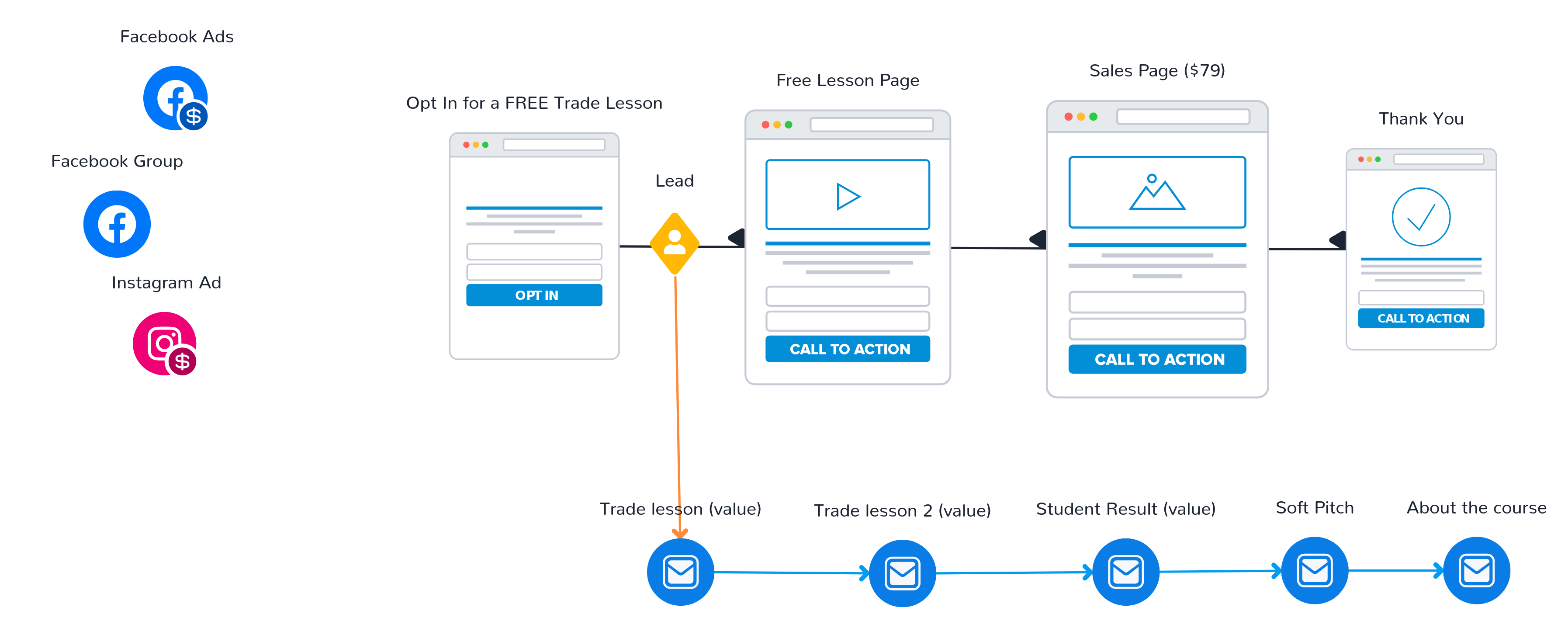 We tested the new funnel with $30/day budget initially and we could see already see better ad costs, and good optin rates.
We spent slightly over $1500 in the initial 3 weeks and and we made around $4100 in revenue.
There were a couple of roadblocks which includes Facebook rejecting a couple of our well written ads, optin conversion rate was low until we changed the headlines, etc. 
Why was she not getting Good Conversions earlier?
She was directly bringing her audience into the sales page.
If you're running ads to complete cold traffic then it's definitely not a good idea to sell them something directly in the first place before building trust. So a lead magnet is recommended where you can give away something for FREE in the frontend.
How can this be taken further (Made Better)?
We are going for a story based funnel next month and she's focusing on her Instagram and giving a personal touch there by coming on stories frequently. The more you show your face, the more 'connect' you build with your audience.
A reason it worked well.
One of the prime reasons it worked well is, she was having a Facebook group where she had a nurtured traders community. She had a good list of emails which she collected via the Facebook group which helped us create lookalike audiences via Facebook ads
What's the point of offering the trading lesson for FREE?
First, to generate leads (we want their email)
Solve a specific problem and build their trust!
You gotta retarget those people who received the lead magnet but did not buy your course.
Need Some Help?
Book a 30-Minute Consultation Call where we'll help you crush it with your funnel. 
Book a Free Call