For Coaches & Consultants!
We'll Revamp your Existing Funnel to add an extra $20k/mo on your Coaching Business in the next 30 days.
Our best funnel revamp brought in an insane 488.3% increased conversions.
We'd love to explore the ways we could work together. Quick chat?

Over $3.7M in Sales from our Funnels!
$3,700,000 – that's how much we generated from funnels for our clients.
Oh well, by the way we're Adheeb & Kreettanam, the minds behind FunnelGrounds.
Feel free to scroll and know more about us & our work…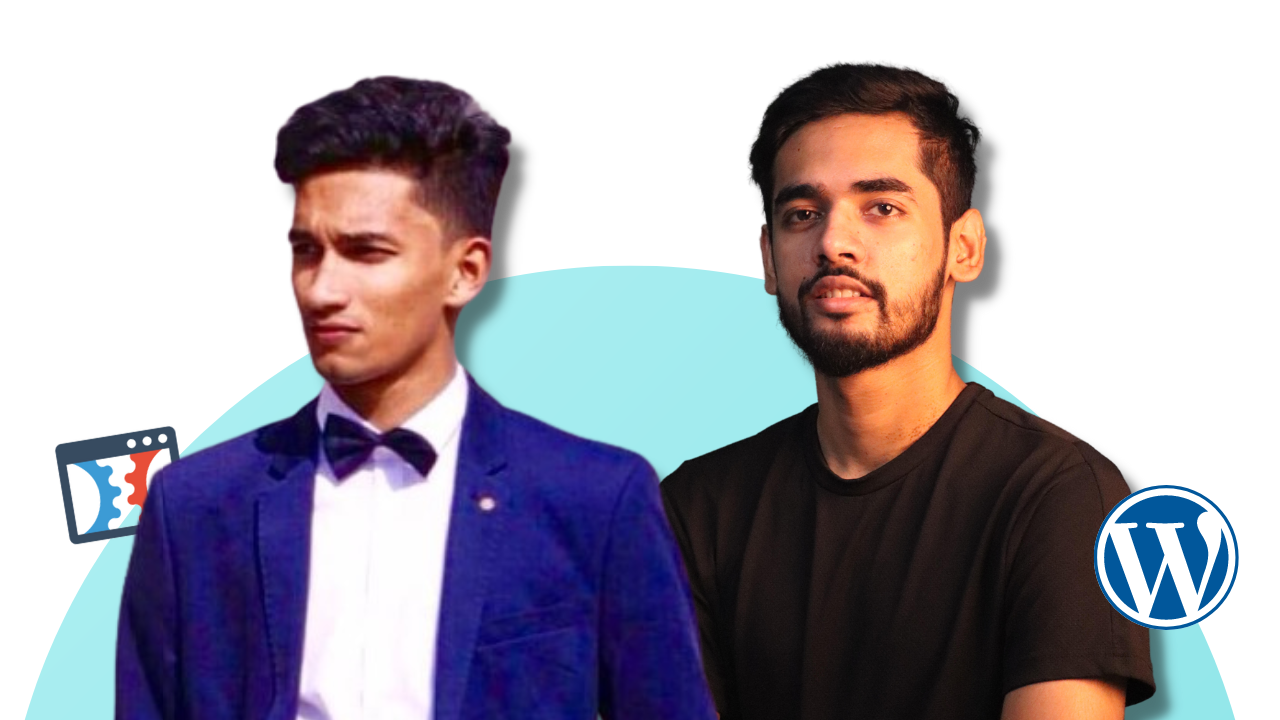 Working with us is simple.
If you have an existing funnel OR you're planning to launch a new funnel, we'll help you get to your dream destination in these 4 steps! We audit your entire funnel.
We see what's working and what's not on your funnel. We inspect your copywriting, design, messaging, and your offer. This is to help us (and you) understand which part of your funnel is leaking.
We give you a winning solution.
We tell you what to fix on your funnel so that it gives you more sales. It's either going to be revamped (new offer, sales page, & messaging) or just a redesign (if your offer is working)
We have 2 packages – 1. Done for you, where we take care of everything, you just sit back. 2. Done with you, where we work together, and bring the funnel to life. 
You sit back & relax, while we deliver
It takes 5 – 12 days for a funnel to be complete. We'll work on your project and keep you updated until it's live!
Some Of Our Recent Funnel Builds!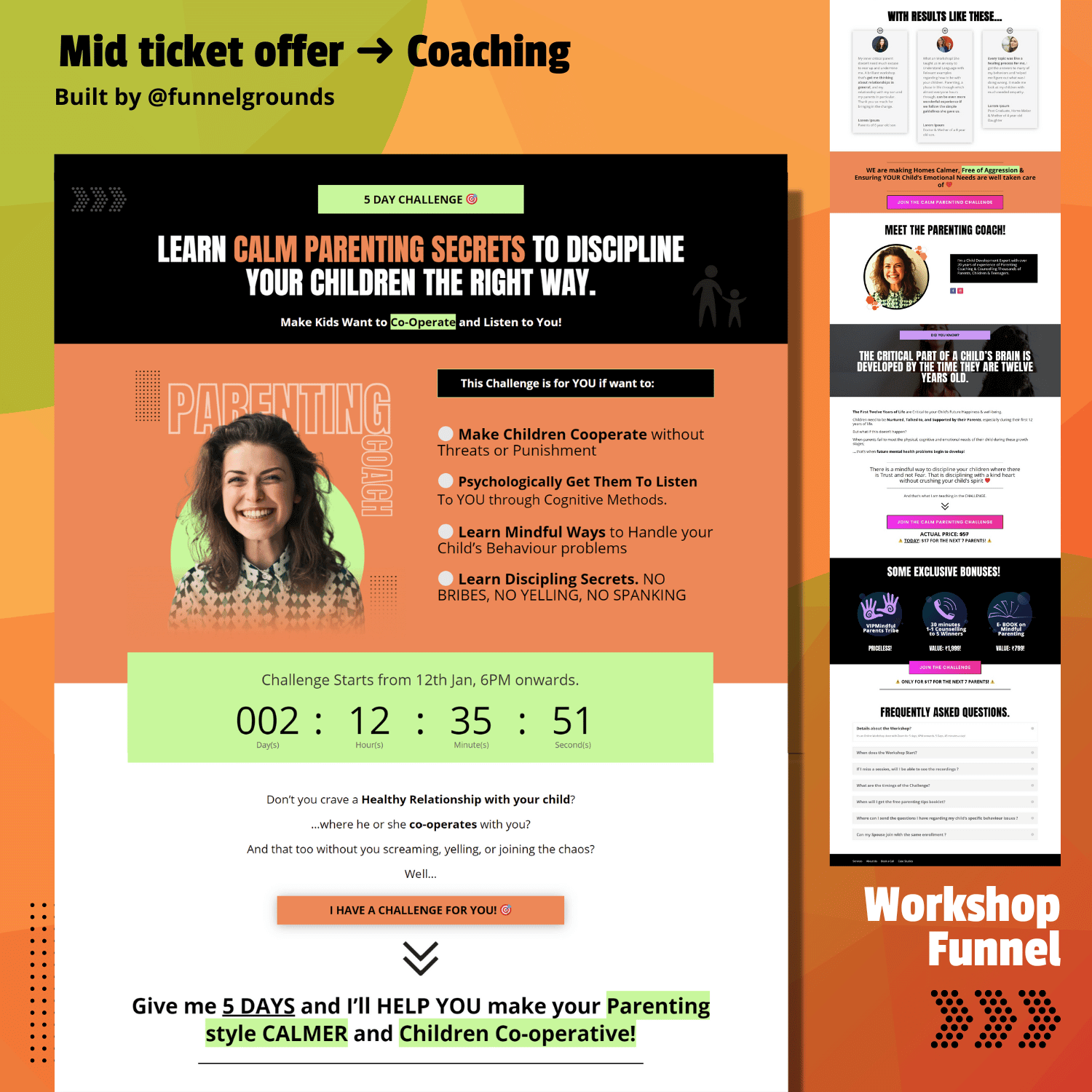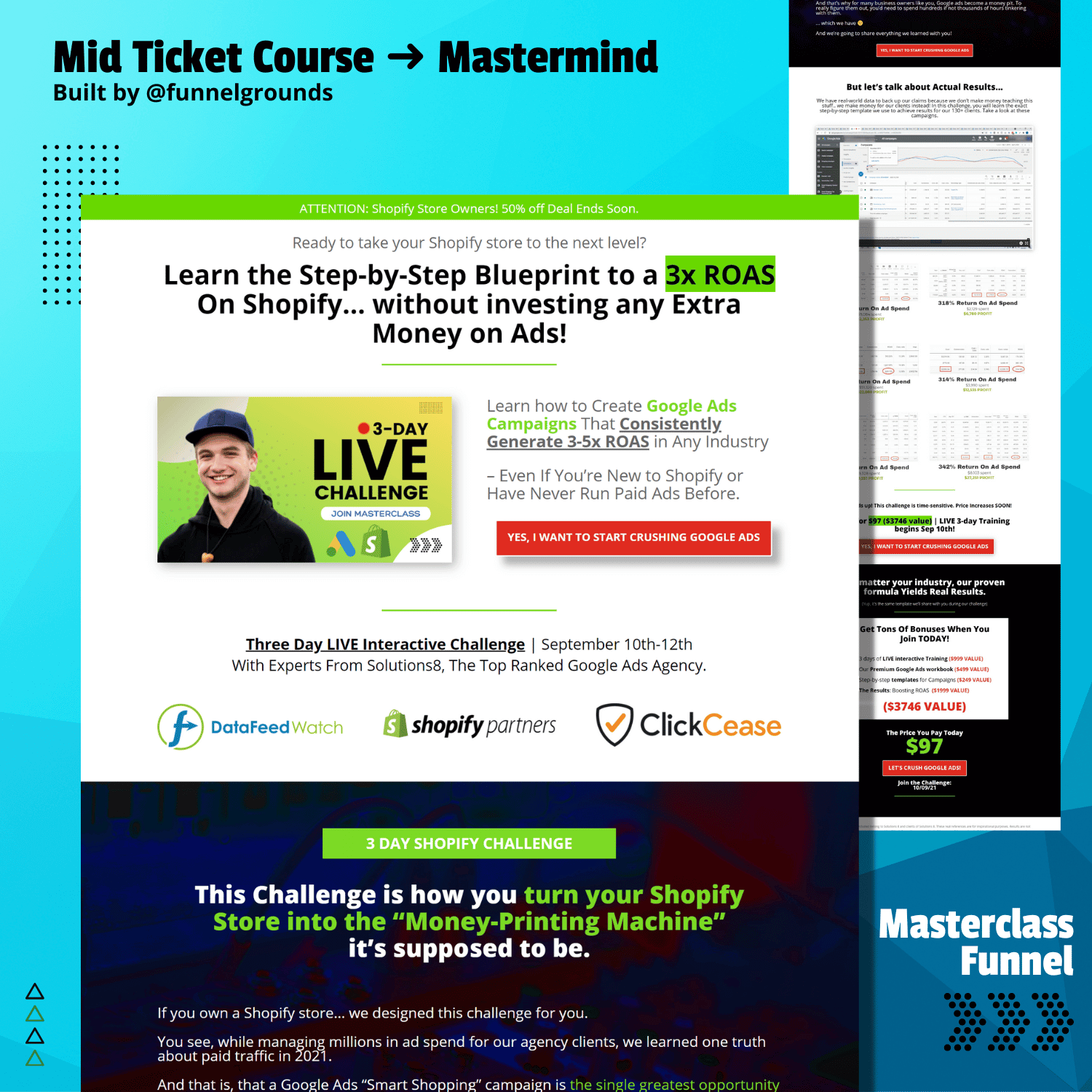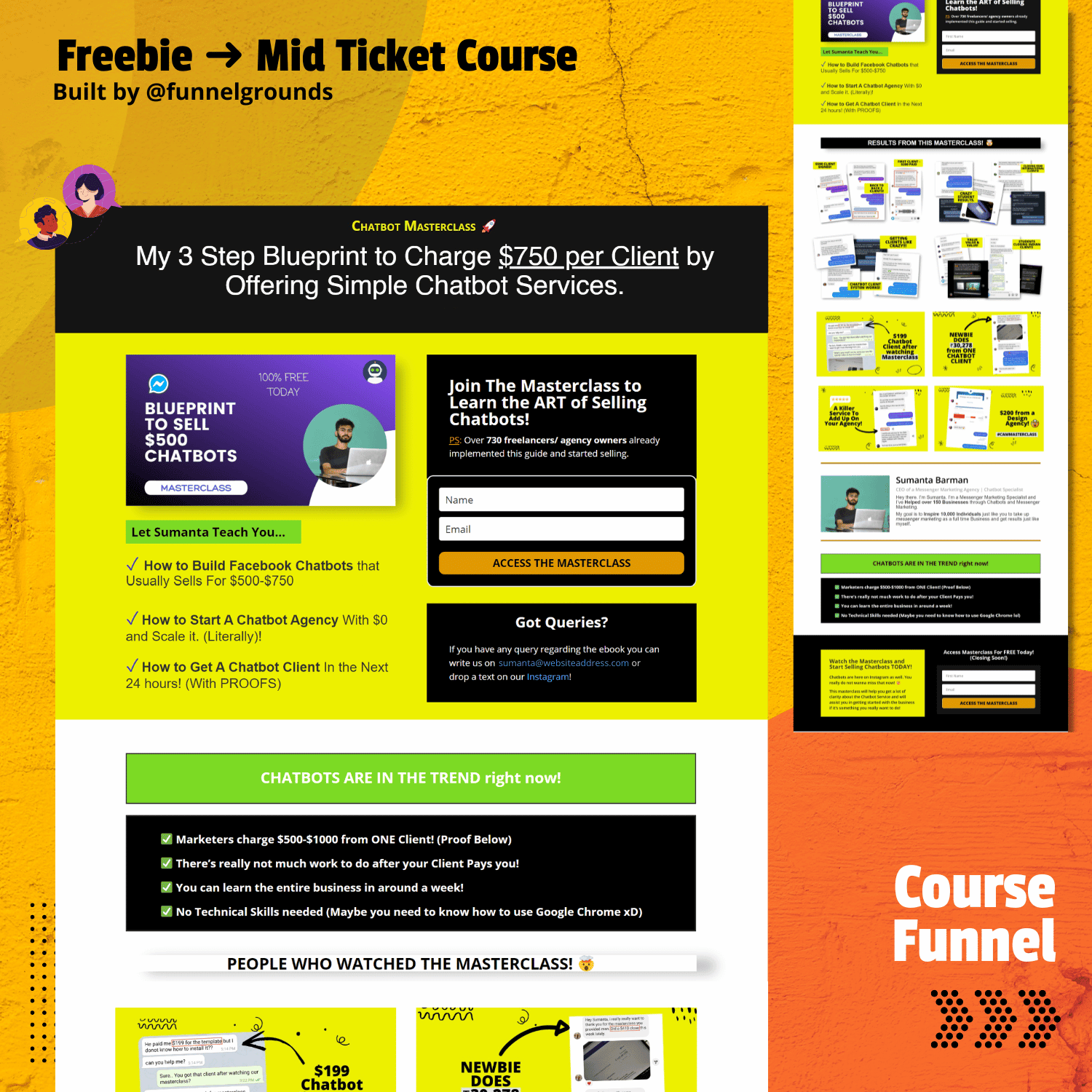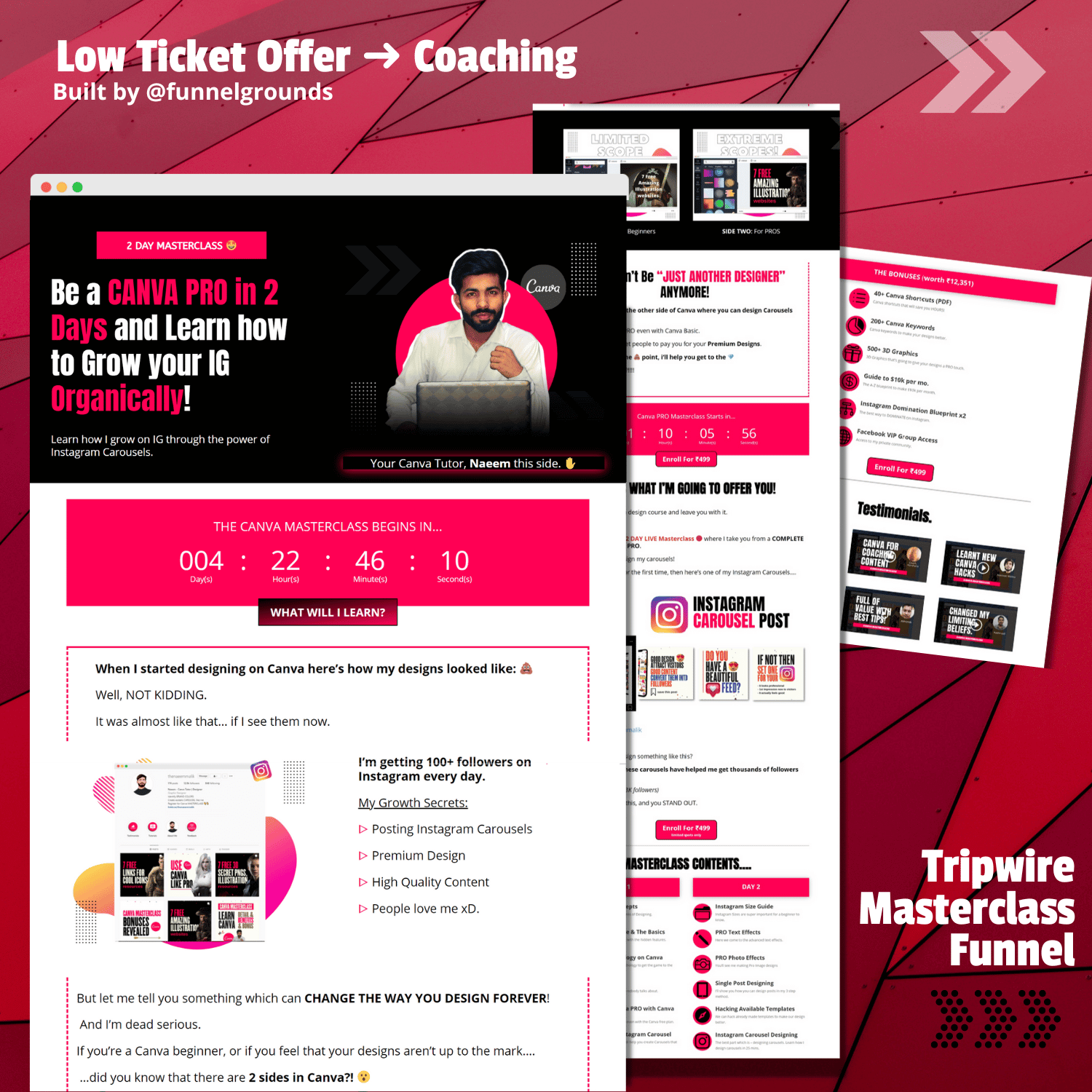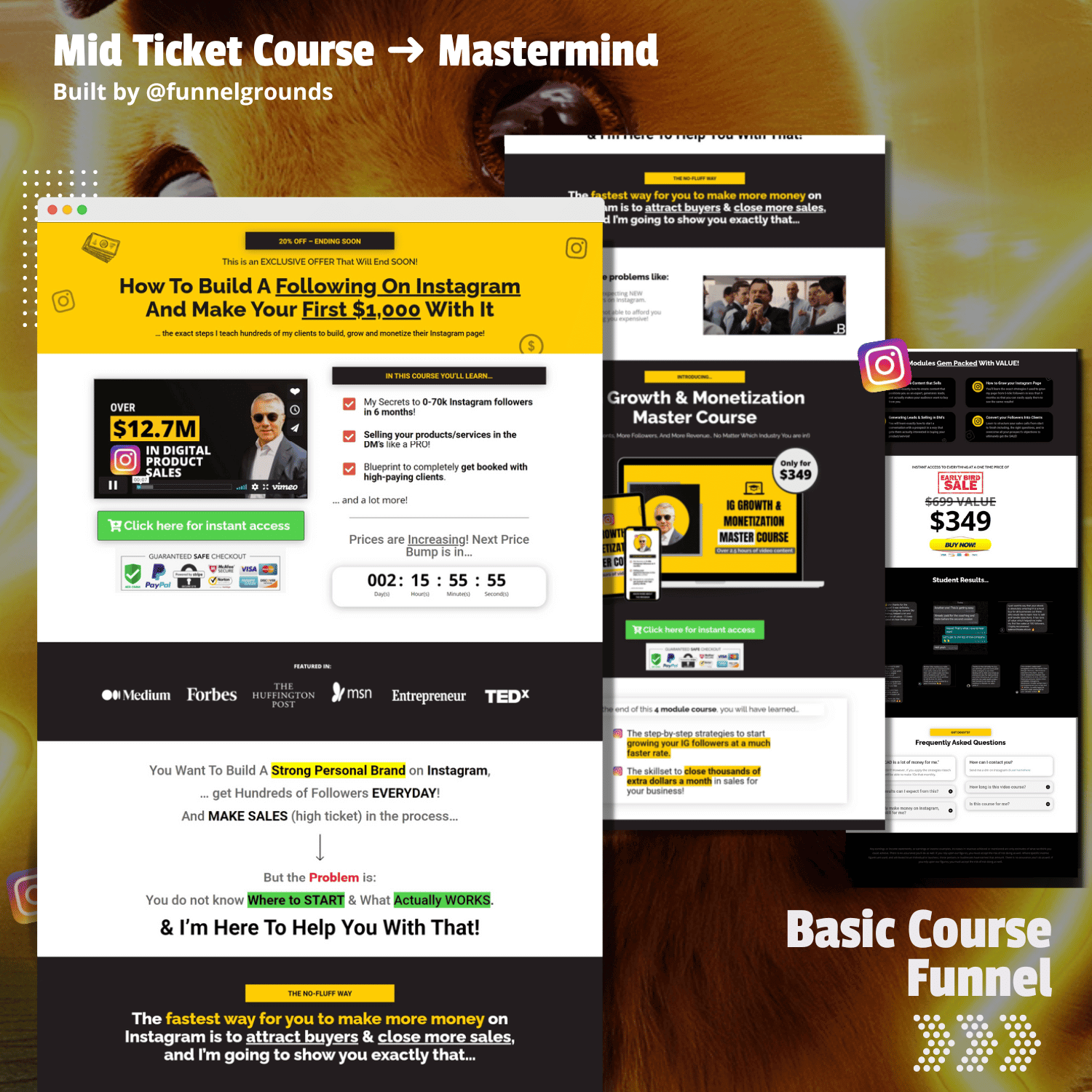 "…team FG built me a Sales Funnel which is Structured in such a way where I only Pay for Traffic on a Free Video and it brings me back 4-5x the money!"

You are in the right place if:
You already have a Funnel but it's NOT converting & you want it RE-DESIGNED!
You want to FREE yourself from all the "funnel" operations so that you can focus on delivering your clients.
You want a Done-For-You Funnel that not only positions you as an Expert but also gives you Insane Returns!
You want Consistent Leads & Sales on your Programs and Offers.
Revamp: Generated $72k in 2 months.
Case study of a trading coach who has generated over $72k in less than 2 months
$1.37 Mil in Sales with a 2-Step Funnel
Enquiry Funnel which pulled in $1.37M in Sales with just $15,437 in Ad Spent.
60 SALES in 3 Days with 4x ROAS
60 Sales on a Brand New Canva Workshop Funnel (tripwire). Setting up the complete sales process.
2500+ Leads with 71% Opt-in Rate
An Instagram Growth Course that generated 2500+ leads with a 71% opt-in rate & $68k in sales!
$50,000+ in Sales on a Dating Course
Generated over $50k on a Dating Course in less than 30 days with a VSL Funnel.
30 minutes VSL to make consistent $10k/mo
A VSL Funnel to pull in $10k a month from our Instagram Agency
Book a Call & let's begin the Revamp!
Frequently Asked Questions
Do I need to have my copy ready?
It depends on the package you choose. We have a package for funnels WITH & WITHOUT the Sales Copy.
Which Funnel Platform do you use?
We build funnels on Clickfunnels OR WordPress depending on your needs.
How much does a Funnel Cost?
Most of our projects range anywhere between $750 to $4,997. Depending on your needs and the time involved, the rates will vary.
Do you build product landing pages?
Whether you're selling a digital or physical product, your business needs a landing page to sell effectively. And we, at Funnel Grounds do exactly that!
Ready To Make a Real Change? Let's Build this Thing Together!
Application is FREE! And Takes Less Than 30 Seconds…
We don't believe in get-rich-quick schemes. We believe in hard work, adding value, and serving others. And that's what our services are designed to help you do. As stated by law, we can not and do not make any guarantees about your own ability to get results or earn any money with our ideas, information, programs or strategies. We don't know you and, besides, your results in life are up to you. We're here to help by giving you our greatest strategies and roadmap to move you forward as fast as possible. If you have questions, please feel free to email [email protected]
© 2022, All Rights Reserved, Funnel Grounds
Based in Budapest, Hungary